How StyleSeat got 3x more bookings by using TalkJS
We wanted to learn more about the incredible increase in conversions that StyleSeat noticed after integrating TalkJS, so we spoke with Luis Hansen, the Engineering Manager at StyleSeat. Keep reading to learn everything about how they integrated a buyer-seller chat into their marketplace.
"We've seen a 3x increase in booking conversion compared to our previous experience, where we provided a masked-SMS solution."
- Sean Elliot, Engineering Manager at StyleSeat
About StyleSeat
StyleSeat is the online destination for beauty & wellness professionals and their clients. Professionals can showcase their work, connect with new and existing clients, and build their business. Clients can discover new services and providers, book appointments online, and get inspired.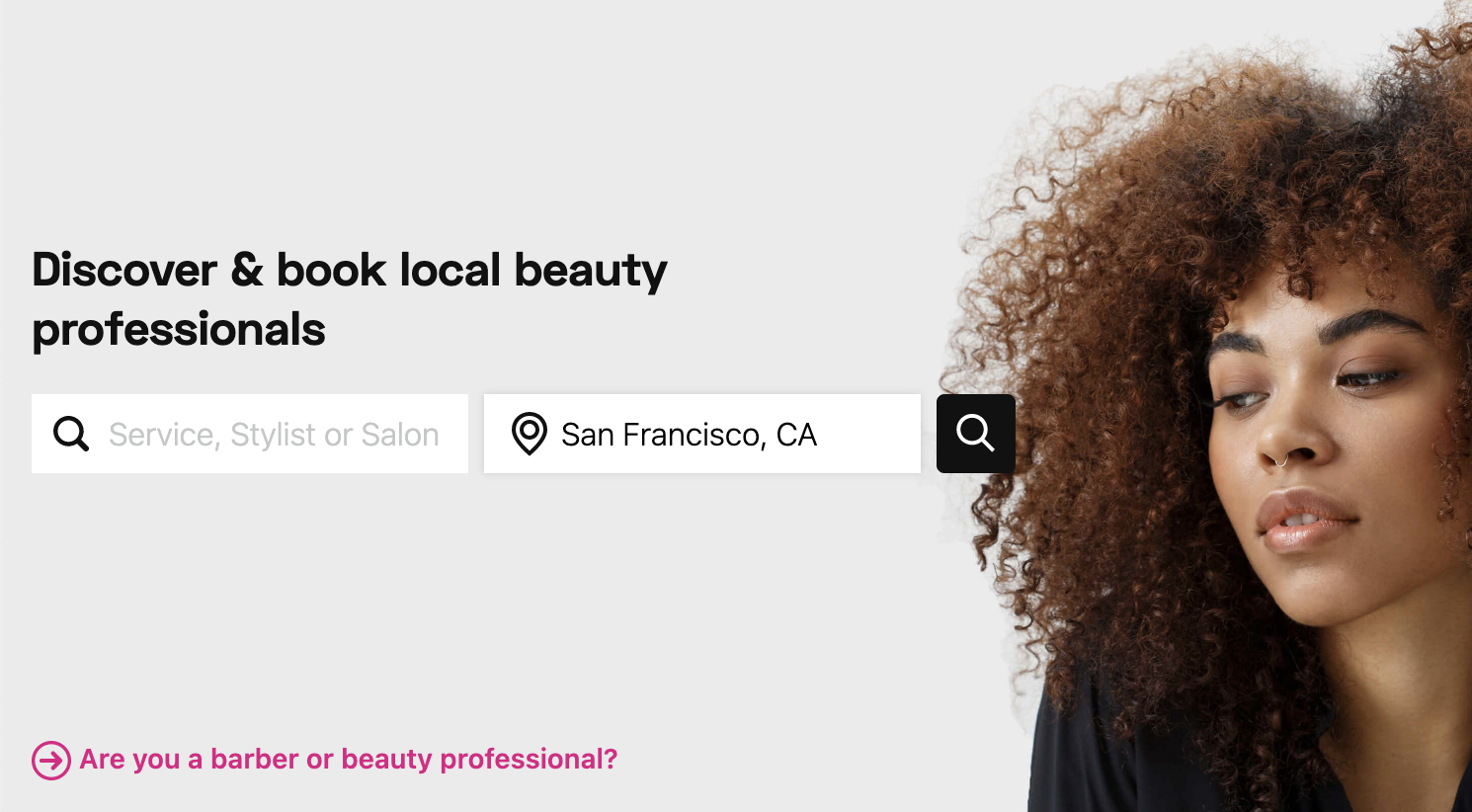 The challenge
The style and wellness industry is very dynamic. There are a ton of things that go into a successful appointment. Giving professionals an easy way to communicate in real time with their clients helps them set the appointment up for success. Helping to answer questions about which service to book, how to prepare for the appointment, and of course being able to answer last-minute questions about hours or location are all ways in which we've been able to help make that communication better.
StyleSeat already offered ways for professionals to get in touch with their clients, but the solutions were asynchronous and conversations frequently happened off the platform (via SMS, email, etc.). They wanted to give professionals one place where they could easily manage all of their conversations and wanted to do it as soon as possible.
"We wanted to understand as quickly as possible what value would be added by introducing real time communication for our professionals and their clients. Again, this was a reason we chose TalkJS -- it appeared to be able to deliver a robust experience very quickly, and that is what we've seen so far."
- Sean Elliot, Engineering Manager at StyleSeat
The solution
TalkJS offered all of the hard requirements and many of the nice-to-haves out of the box. Compared to the other third-party solutions they considered, TalkJS also had the easiest chat implementation and great documentation. Additionally, the estimate they received when considering an internal build was a non-starter for a feature they wanted to test quickly.
"Because implementing TalkJS was as fast and easy as it was, we were able to greenlight and move this project along very quickly. Had we not chosen this path, the feature would have either been delayed, or shelved due to the resources needed to implement it."
- Sean Elliot, Engineering Manager at StyleSeat
The results
StyleSeat witnessed amazing results when they switched to TalkJS. Their outdated SMS solution was causing a loss of transactions by leaking customers away from their platform. TalkJS filled in the gaps by providing real-time messaging and exceptional chat moderation tools.
"We've seen a 3x increase in booking conversion compared to our previous experience, where we provided a masked-SMS solution. As we roll out new features and bring the new experience to a wider audience, we hope to see other important conversion metrics impacted as well."
- Sean Elliot, Engineering Manager at StyleSeat