How Teamflow built a chat for virtual events that supports 2000+ users
We had a talk with Flo Crivello, the Co-founder, and CEO at Teamflow, to learn more about their TalkJS chat setup for virtual events. He describes Teamflow as a virtual headquarters that helps remote teams collaborate and communicate from a singular platform, and from recently, also a place for hosting virtual events.
"It's a place where teams can hang out. Bring back the presence of being in the office, the energy of working in the same room, the spontaneity of hallway conversations."
Read about how TeamFlow uses TalkJS for direct messages too.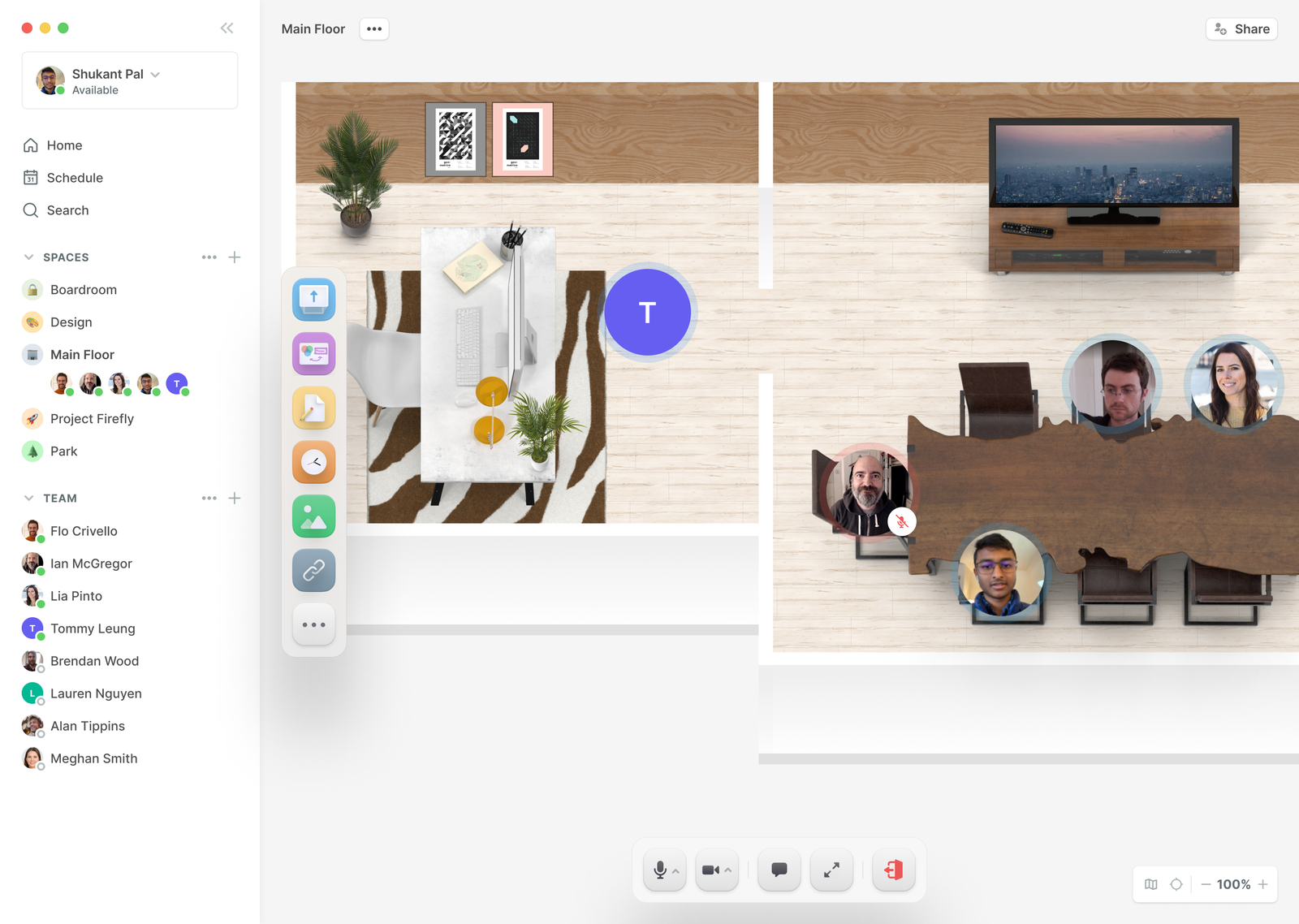 The challenge of shipping the chat in one week
A few months ago, Teamflow introduced a new product, a hosting platform for virtual events. One where you can design the virtual event venue in the same manner you would build your virtual office in Teamflow. It was an early-stage product at the time and was missing one important feature.
At first, not supporting group chat for participants during events didn't seem like a problem, but one large customer, a tech conference called MEP Force, requested the feature and needed it in a week's time. MEP Force required support for large group chats for up to two thousand users. Meaning that the Teamflow developer department was on a tight schedule.
"We needed support for large groups (1000 or so) and to be able to get it live in a week."
- Flo Crivello, Co-founder & CEO, Teamflow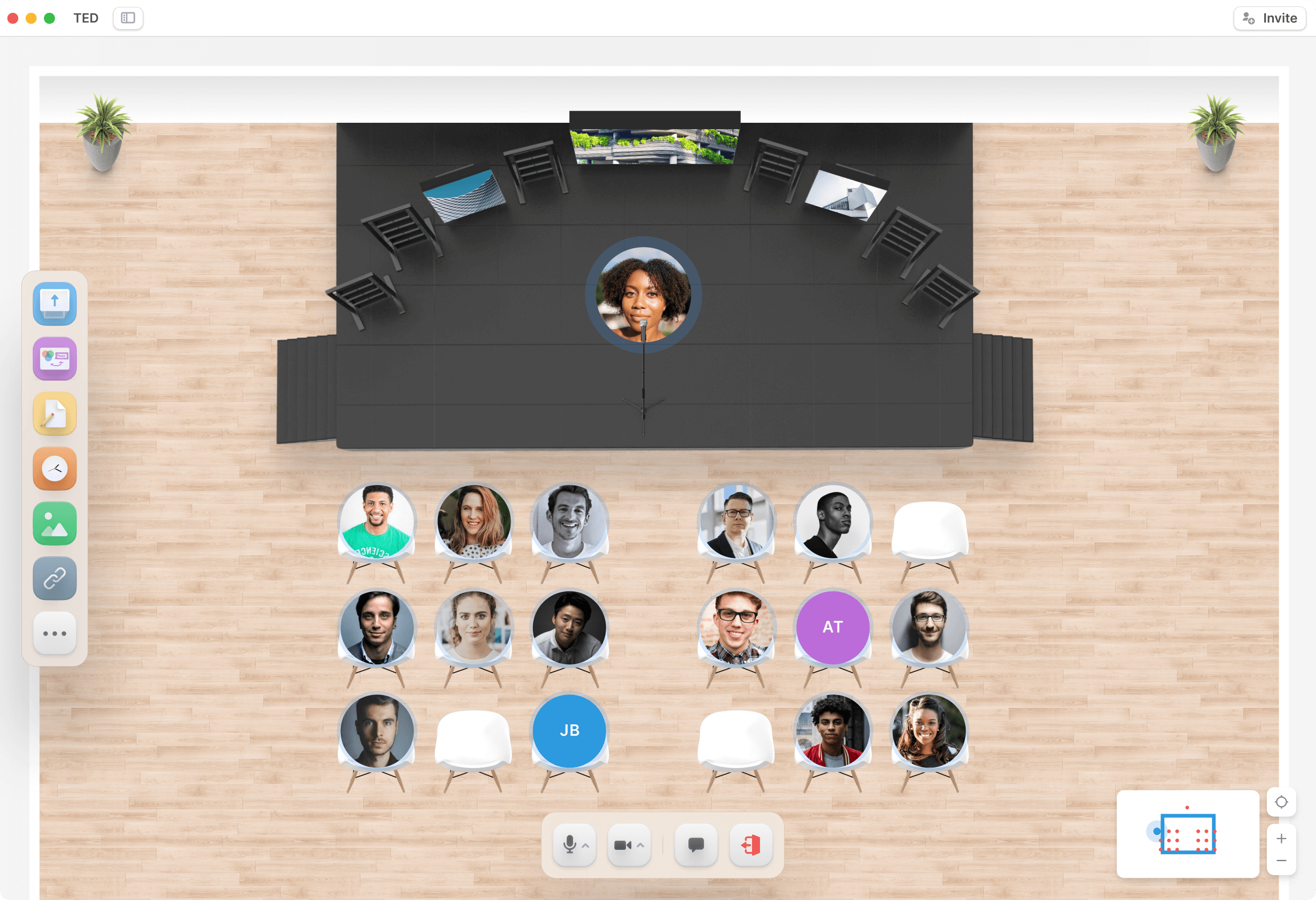 The TalkJS solution for virtual events
The main reason Teamflow was able to meet the deadline and ship the chat feature in one week was the TalkJS pre-built UI. The developers were able to take the pre-built UI, customize the design using TalkJS Themes, and embed it quickly into the virtual event platform.
"It took less than a week to implement the large group chat."
- Flo Crivello, Co-founder & CEO, Teamflow
TalkJS supports thousands of users in group chats, whether you're using the feature for chat in virtual events, live streaming, or public channels. Only some features are limited for large numbers of users, like notifications and typing indicators.
The only real setback for the developers at Teamflow was that they had to contact TalkJS support a few times.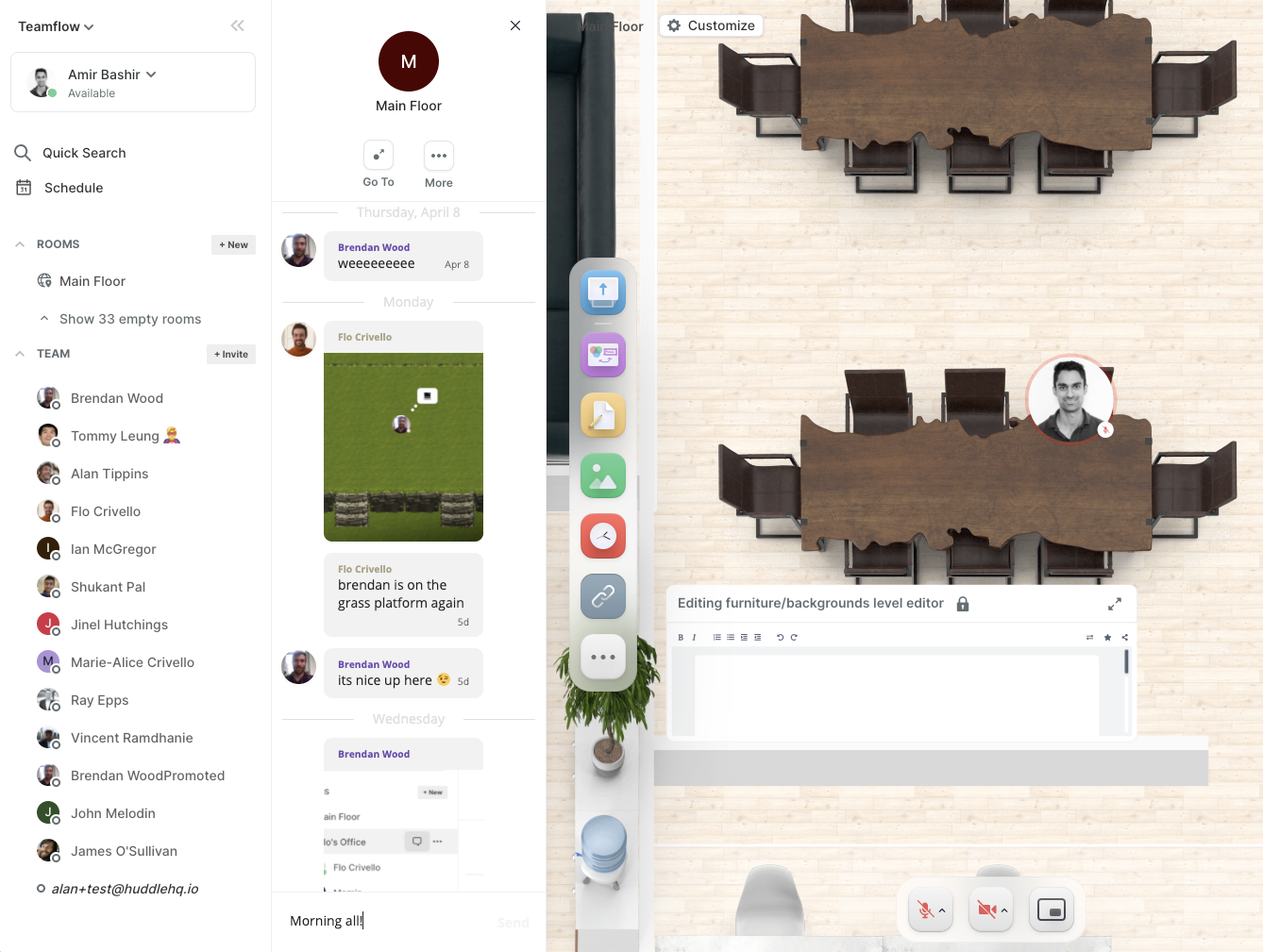 The results
Teamflow managed to meet the deadline and ship a fairly complex feature in less than a week using the TalkJS chat API. The MEP Force conference was a success, and the virtual event chat ended up supporting 1000 participants in total.