How Teamflow built chat into their virtual office platform
An entire year of working from home made everyone rethink the traditional workplace. Some will return to the office as we're getting back to normal, but many will continue to work from home. For those of you sticking with remote or hybrid work, Teamflow designed a virtual office that will make you feel like you are back with your team, but from the comfort of your home or favorite cafe.
While building their product, Teamflow decided to use TalkJS for their chat feature, an integral part of the virtual office. To understand all the intricacies of their implementation, we talked with Flo Crivello, the Founder, and CEO (ex-head of product at Uber).
About Teamflow
Teamflow is a virtual headquarters that helps remote teams collaborate and communicate from a singular platform. The product caught the eye of some fantastic companies like Netflix, Uber, and Dropbox, which are now using it religiously. No wonder Flo and the team raised a total amount of $50 million in the year since their founding.
It's best to describe their product as a virtual office for your team to hang out in. Bring back the presence of being in the office, the energy of working in the same room, the spontaneity of hallway conversations — the joy of feeling like a team.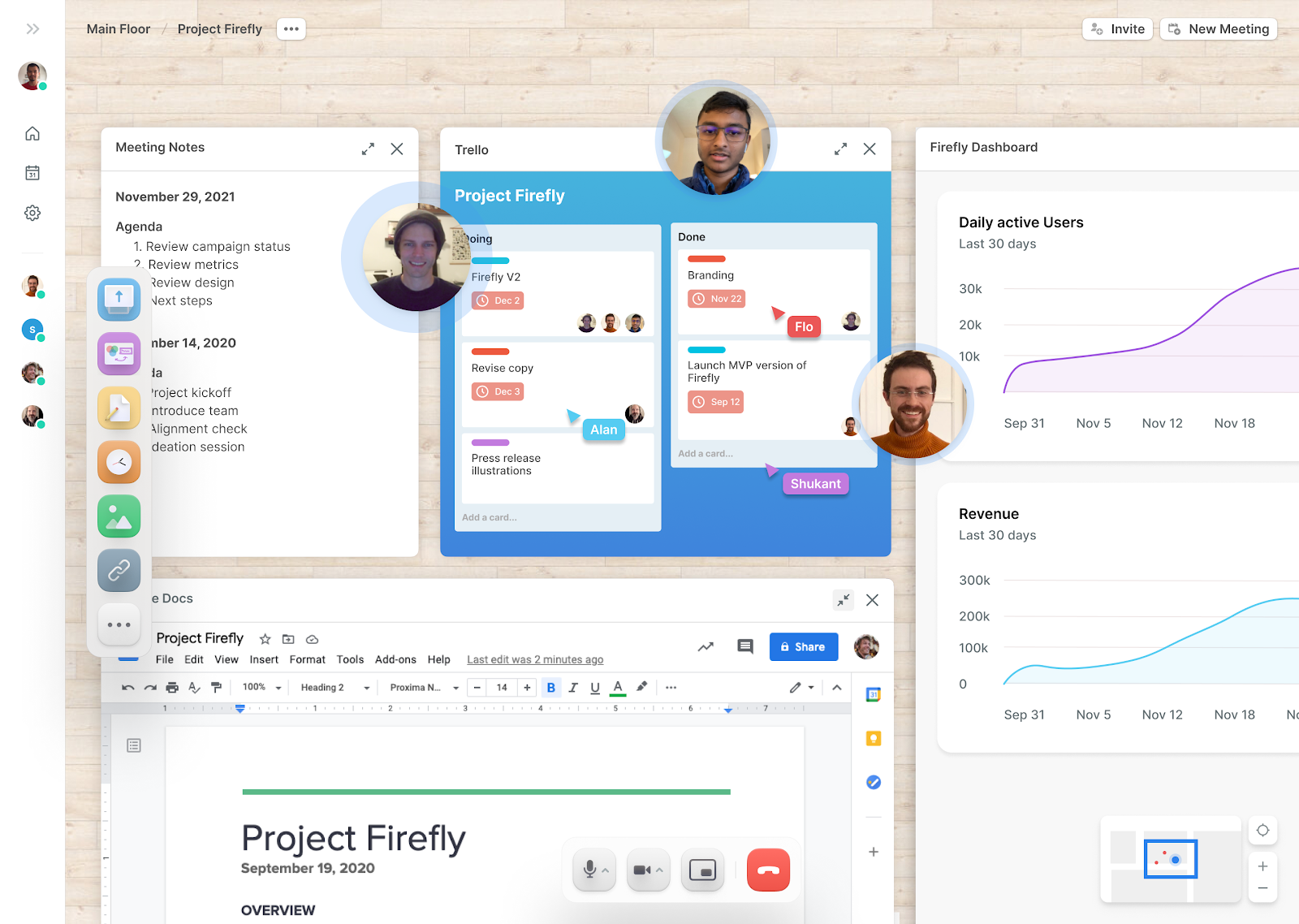 The challenge
At first, Teamflow only had a voice chat integrated into their platform. It worked like this when a person moved into the range of another they could talk. But soon it became apparent that people also wanted to message each other as the product team was getting a lot of feature requests for DMs.
"Not having customers being able to chat was costing us sales and revenue."

- Flo Crivello, Founder & CEO at Teamflow
On top of that, the product also needed channels for particular rooms where people could chat in groups and leave messages asynchronously. All in all, integrating a chat feature became a priority, and they wanted to ship it fast.
Shipping the chat feature in a few weeks
Teamflow wanted to move fast and ship the feature as soon as possible. They chose TalkJS because of its pre-built UI that offloaded a lot of front-end work as there was no need to design or code the interface from scratch.
"We also considered Sendbird and Stream. TalkJS was very easy to integrate and gave us the flexibility we needed."

- Flo Crivello, Founder & CEO at Teamflow
The TalkJS chat API provided the resources to connect all users with private direct messaging and create chatrooms for virtual rooms like the main floor of the office. Also, the API gave the developers the flexibility to custom build the chat header and easily add minor messaging features like emoji, file attachments, and typing indicators.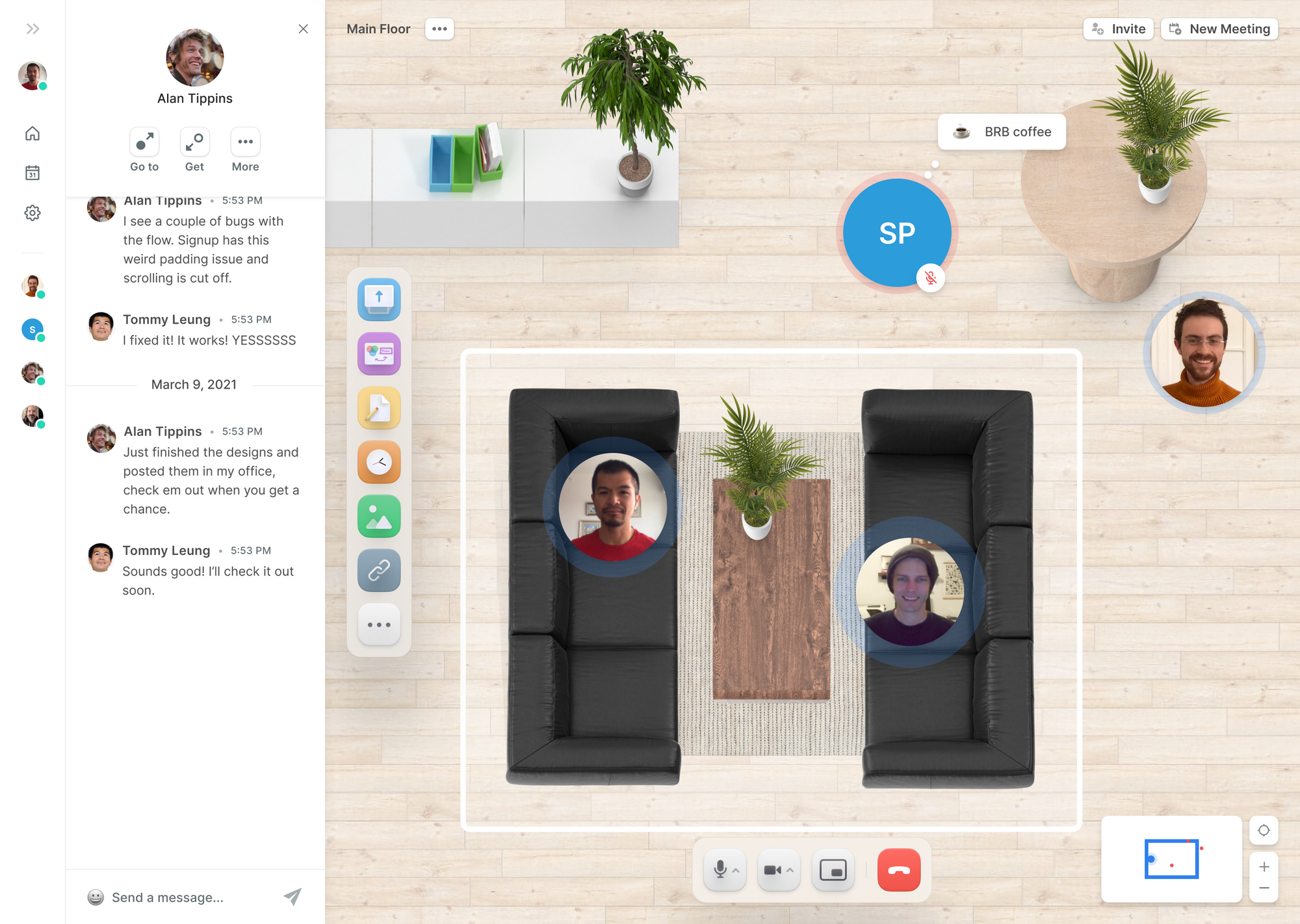 The results
The chat Teamflow built by using TalkJS became a core part of their virtual office product. It made it possible to ship a fairly complex feature in just a few weeks, which delighted the customers who requested it and even had an impact on revenue.
"We haven't exactly measured the impact, but probably 5% extra sales"

- Flo Crivello, Founder & CEO at Teamflow