Announcing the new TalkJS Demo
We're excited to announce the launch of the new TalkJS Demo, a place where you can try out a good part of the TalkJS features right on the spot.
We designed the new demo as a playground where you can test the rich messaging capabilities of our chat API in a private environment. You can play with the user interface components, create group chats, invite friends to test the messaging features, and a lot more.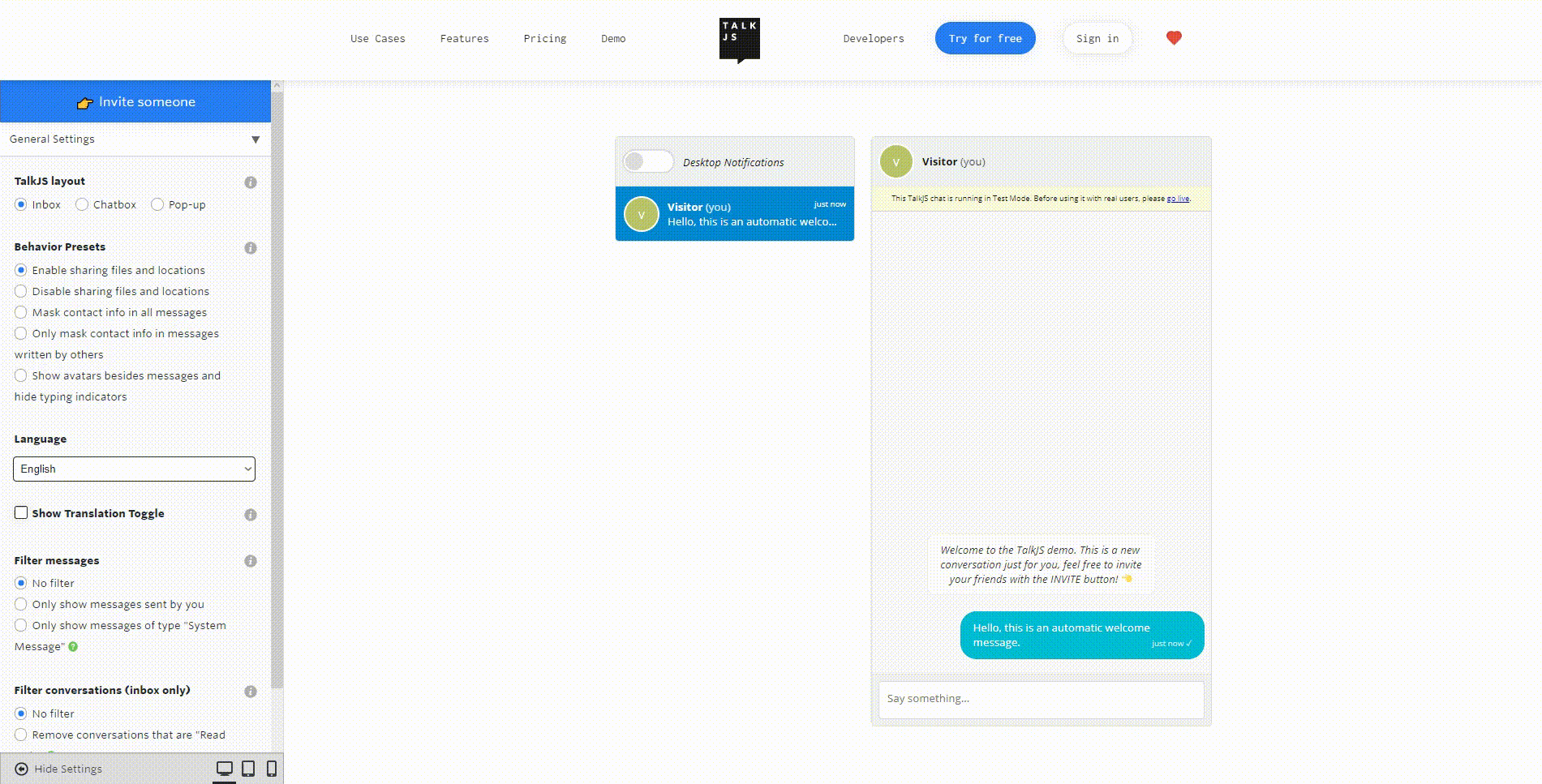 A great way to use the demo and test the features is by creating a mockup of the chat application you have in mind. That way, you can see right away how it could work on your website or app.
You can also test it out with other users, click on the invite someone button, send them the URL, and start chatting right away. If you want to test it by yourself, open the URL in an incognito tab.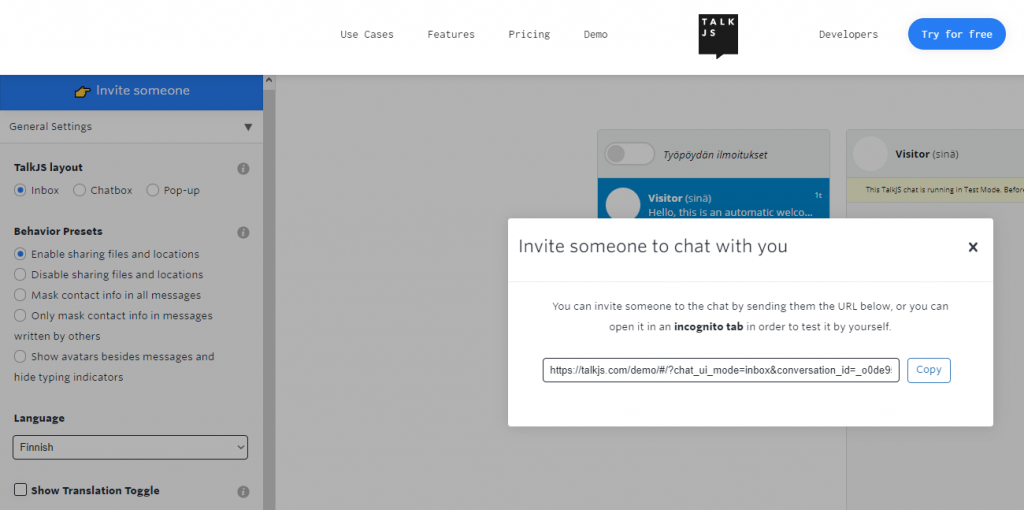 If you want to jump straight to coding, sign up for TalkJS. It's free for development and testing. You'll have plenty of time to customize and integrate your chat. You pay when you decide to go live. Try it out!