The TalkJS chat API got a nice little upgrade. From now on, users can edit messages after they've been sent, from within the TalkJS UI.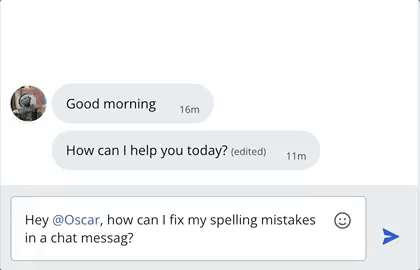 Setting it up works just like with deleting messages, you can configure which roles are allowed to edit messages. You can even allow users to edit all messages in a conversation, which can be useful for moderation. All new roles will allow users to edit their own messages by default.
Note: Existing roles have this permission turned off so that nothing changes without you enabling it.